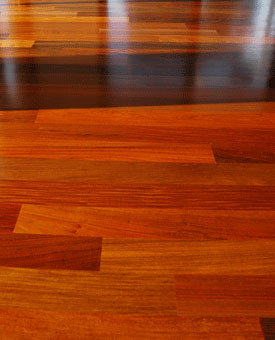 Finishes
We pride ourselves on using eco-friendly oils, stains and cleaning products. These are made with fair-trade products where possible; natural plant material, nuts beeswax, and oils. All our prefinished solid woods have been sanded and finished with two coats of our Hardwax oil, matt finish in our factory. This gives a beautiful rich natural hard-wearing finish, which is easy to maintain.

We also have a 2 in1 cleaner made from our natural products which contains cleaning solution and oil. Everytime you mop the floor it gives the floor a fine coat of oil. This is all the maintenance that is required on your beautiful Christina Meyer flooring. Our cleaner can be used on solid, engineered or laminates flooring.

Christina Meyer Sustainable wood products also sell a wide selection of oils, waxes, varnishes in a full spectrum of natural wood shades, plus stunning grey,white and jet black for the ultimate finish.