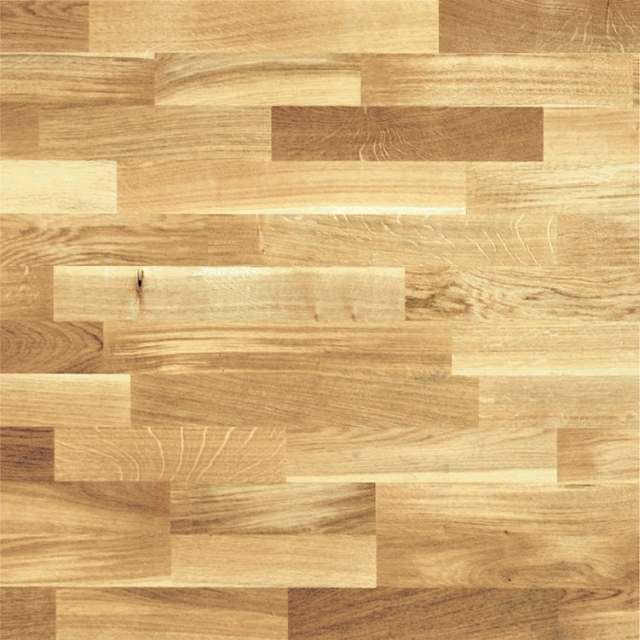 Click 3 Strip Engineered
Christina Meyer Sustainable Wood Products 3 strip flooring is entirely composed of of FSC hard and softwoods. This is 15mm thick engineered floor with a click system for installation. The bottom and core layers are made from softwood and measure 3.5 mm and 8 mm respectively, while the face layer is 3.5mm thick.

The decorative veneer of the product is polished and may finished seven with a UV lacquer (in different gloss options) or oil for a more subtle effect.
The surface layer is characterised by variation in colour, random wood marking, with the possibility of tanning stains, false heartwood and healthy knots.
This 3 strip product is available in variety of wood species:

Oak, Walnut, Ash,
Acacia, Beech, Birch,
Cherry, Maple, Hornbeam