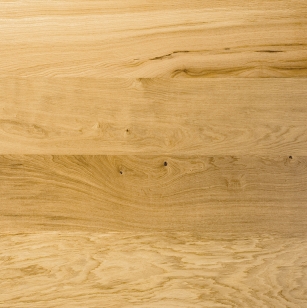 Click 180mm Wide Engineered
Christina Meyer Sustainable Wood Products single strip flooring is entirely composed of of FSC hard and softwoods. This is 14mm thick engineered floor with a click system for installation.

The decorative veneer of the product is polished and may finished seven with a UV lacquer (in different gloss options) or oil for a more subtle effect.
The surface layer is characterised by variation in colour, random wood marking, with the possibility of tanning stains, false heartwood and healthy knots.
This single strip product is available in variety of grades and finishes in either Oak or Ash